Best wardrobes to keep your bedroom tidy this spring
Transform your bedroom with custom built wardrobes from DIY Homefit
Spring is around the corner and many of us feel the need to start sorting out our homes. It can feel as if we are coming out of hibernation, ready to face whatever challenges are awaiting for us.
And keeping bedrooms tidy can be a big challenge! You may have noticed recently in the news that Sky News presenter Jacquie Beltrao took to Twitter to shame her 19-year-old son for his messy bedroom. The room featured clothes strewn on the floor, an unmade bed, drawers left open and papers all over his desk. 
Many parents will be able to identify with this mother's frustration! But sometimes one of the issues can be that there is simply not enough storage space.
So if you want to transform your bedrooms this spring, and increase the chances of them being kept tidy, then it's time to look at maximising the amount of storage that you have in your bedrooms.
This is where DIY Homefit can help. Our custom built wardrobes can use every inch of available space in a room to give you as much storage space as possible. Even those awkward corners can be put to good use!
The image below shows a contemporary bedroom featuring DIY Homefit bedroom doors in Acrylic Light Grey.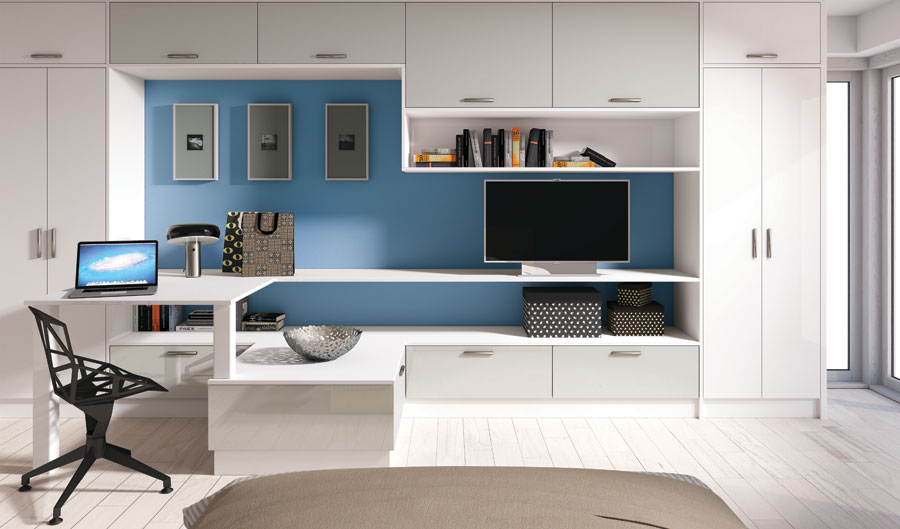 If you are short on floor space in your bedroom then the best option may be sliding wardrobe doors, as these do not need any space in front of the wardrobe for opening outwards. Better still, if you install sliding wardrobe doors with mirrors then these can really open up the room and make it look both much lighter and more spacious.
The example below shows DIY Homefit sliding wardrobe doors with a flat Dark Woodgrain frame and Dark Walnut, Blossom Oatmeal Glass & Bronze mirror.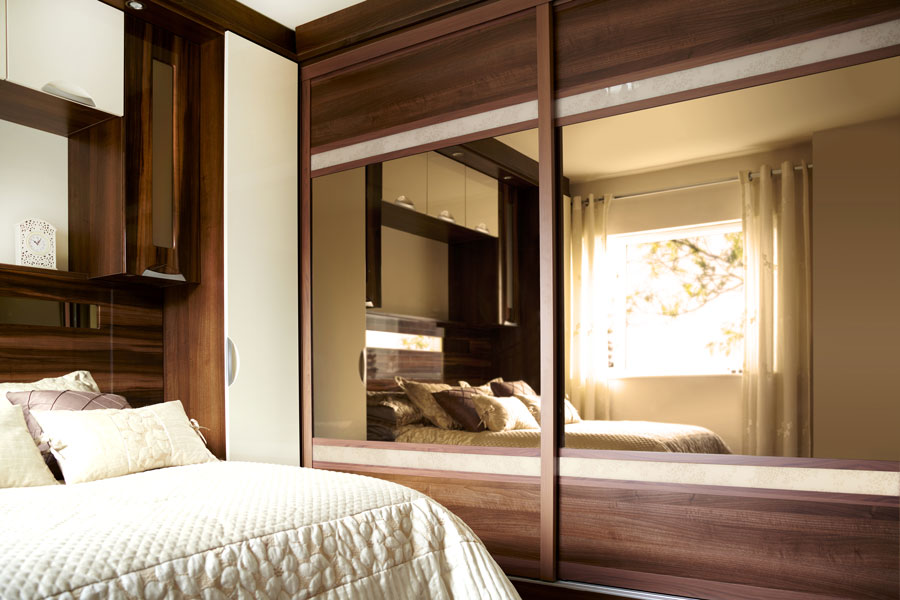 And that is not all! Within the wardrobes themselves we have a range of storage options for you. This means that you can choose the best combination of full and split length hanging rails, shelves and drawers that works for you. 
The example below shows DIY Homefit Shaker Doors in Toronta Natural Oak & Matt Stone.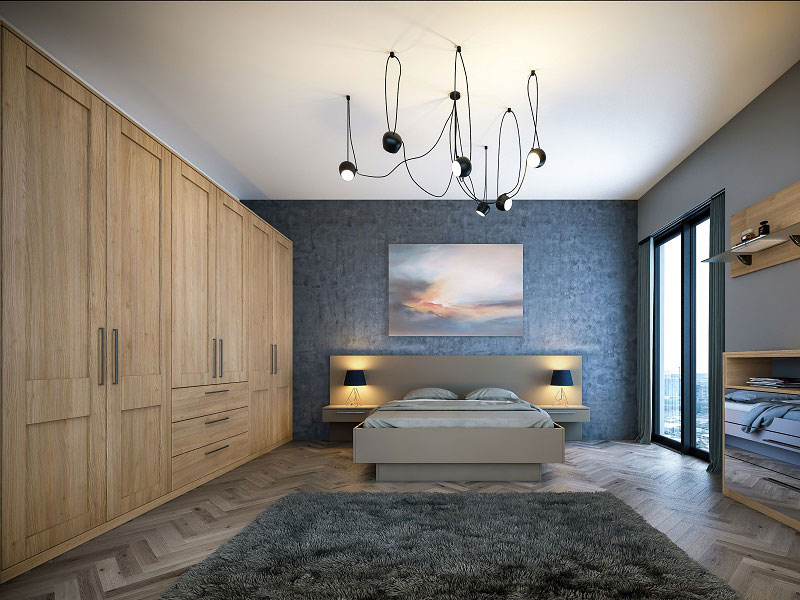 You can browse our full range of DIY Homefit custom built wardrobes and wardrobe storage solutions here. We offer a wide variety of designs, both traditional and contemporary, in different colours and finishes. 
We also have an impressive range of handles to add the perfect finishing touch and achieve the effect that you are looking for. 
Needless to say, DIY Homefit offers competitive prices and excellent value. So your dream bedroom could be a lot more achievable than you may have thought. 
So, if you are in need of more bedroom storage space and are considering a bedroom transformation this spring, look no further than DIY Homefit.