In today's world technology is everywhere!
We rely increasingly so much on technology to manage different areas of our lives that it's often hard to remember how we used to do things before all this technology was created.  Not only that, but new developments are happening all the time.    In today's article we look at five of the latest techie gadgets for the bedroom:

Amazon Echo is a voice-activated home audio speaker system.  It features an integrated personal voice assistant named Alexa.    Amazon Echo has  Bluetooth and Wi-Fi connectivity so it can connect to both your home network and mobile devices.   This enables it to undertake many different functions including streaming music, listening to audiobooks, accessing cloud services as well as integrating with calendars, timers and alarms.  Perfect for helping you organise your early morning routine!   The latest version – Echo Show – also features a screen and camera enabling you to watch online videos and also to monitor smart visual devices such as security monitors and baby alarms.
SleepPhones are flat earphones built into a comfortable fabric headband.  They are brilliant for helping you get to sleep no matter what is going on around you.  The earphones connect to your phone via Bluetooth so you that you can listen to music or anything else of your choice as you drop off to sleep.  The headband will also stretch to cover your eyes if you need complete darkness to sleep well.   SleepPhones come in either a wired or wireless version, and need to be charged by USB every few days.
The Belkin Wemo Switch is a smart switch that can connect via an app to your home WiFi.  You can then connect your various appliances to the switch and will be able to check the status of these appliances at any time.   So whether you want to check on your smoke alarm – or have a sudden panic that you have left your hair straighteners on – you can use the Belkin WeMo switch to control your appliances wherever you are.  It also integrates with Amazon Alexa so you can also connect up all the electricals in your bedroom and turn them on and off without getting out of bed!   
Philips Hue is a personal wireless lighting system.   It offers an impressive range of different bulbs, fittings and mounting options, enabling you to create the exact lighting that is right for you.  You can program your lighting to wake you up – for example with a personal sunrise – welcome you home,  and enhance whatever you are doing at the time.    There are hundreds of apps that integrate with Philips Hue, and the platform also works with many others – including Amazon Alexa.  
Ikea bedside charging table
Many mobile phones are now able to charge wirelessly using the technical standard Qi.     If you have a Qi wireless charging phone, then why not get one of these fabulous bedside charging tables from Ikea?    All you need to do is put your phone down on your bedside table and it will charge.  Wireless charging can be slow but you can leave your phone there overnight and it will be charged up by morning.   The cabinets are also stylish in their own right so would look great in your bedroom.
All the above products are ground-breaking and revolutionary in their own way, yet all are widely available now and are tried and tested.   Not only that, but each of the above products has a useful purpose – rather than being a flashy gadget just for the sake of it.
Whichever gadget(s) you like the look of, it's also worth considering whether it is time to upgrade your bedroom?   You may decide that you want a more contemporary feel than you currently have, as this would complement your new gadgets perfectly!   To get some ideas why not browse through our gallery of bedroom pictures.   Of particular interest may be our range of flat panel slab doors which give a smooth, seamless look to a bedroom – such as the images below.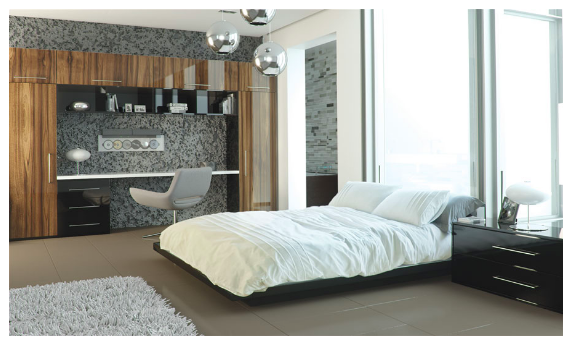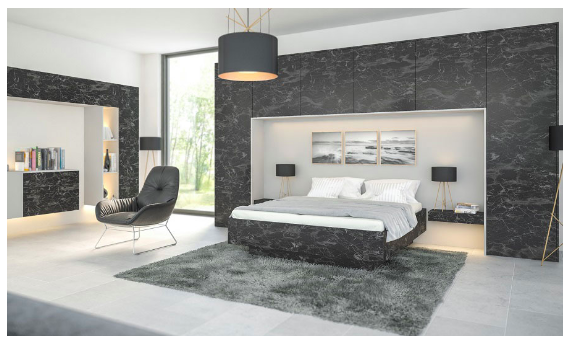 If you are not in a position to do a complete bedroom refurbishment then bear in mind that at DIY Homefit we do both custom fitted wardrobes and also replacement wardrobe doors.   There is bound to be something in our range that fits with your requirements.  Do feel free to get in touch with us at DIY Homefit so that we can help you to get your bedroom looking as good as the gadgets in it!