NEW RANGE for your New Year new kitchen…
More and more of our customers are discovering
flat slab-front replacement kitchen doors
.   Flat slab-front doors provide a sharp and clean look which is ideal for those wanting an on-trend minimalistic look in their kitchen.

Flat slab-front doors are smooth solid doors with no frames or panels, and usually no handles.   There are many advantages to flat slab-front doors.   Particularly associated with high end European bespoke kitchens, they have a distinctive and stylish appearance.  The simplicity of the door design gives an illusion of space and additionally serves to emphasise the quality of the finish.   
At DIY Homefit we have always offered a wide range of colours and finishes for our flat slab-front replacement kitchen doors.   We have acrylic ultragloss, natural wood, metallic or supermatt, all with various colours to choose from.  
Now this has just got even better!    Our acrylic ultragloss doors are now available in three new colours:   
Baltic Blue
Oriental Black
Supermatt Graphite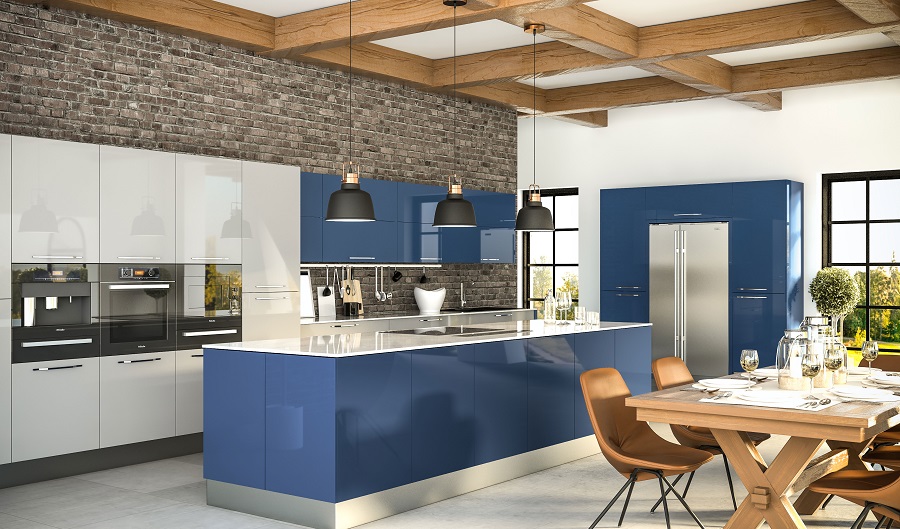 This is perfect for adding a touch of colour to your kitchen but retaining a sense of sophistication and style.  It adds warmth and depth without being garish.  See what you think!
Although this is called Oriental Black – and you can see how well it goes with the Oriental theme in our image below – it would also fit in with many other styles and accessories.  Definitely one to watch!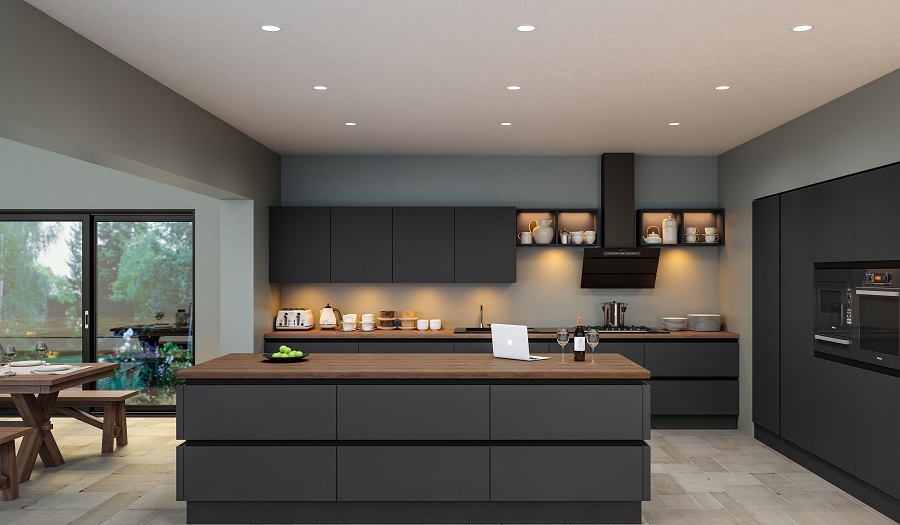 We just love the ultra-modern look of this kitchen!  It manages to combine functionality and style perfectly.  It also is very much in keeping with the growing trend for open plan living.
So if you are planning a kitchen refurbishment this year then why not go for flat slab-front replacement kitchen doors?    Browse the full range here then get in touch with us at DIY Homefit so that we can help you to make it happen!