**NEW RANGE** Introducing our Sliding Wardrobe Doors
A fresh new look for your bedroom!
The most efficient and space saving wardrobe door option has arrived at DIY Homefit! Our made to measure superior aluminium framed sliding wardrobe doors are the highest quality sliding doors available in the UK today.
Of course you want to hear more, who wouldn't?
Not only are these new additions to our already impressive range of bespoke bedroom and kitchen furniture a stunning choice for any home, but, manufactured using the latest computer controlled machinery in a traditional family business, DIY Homefit sliding doors are hand made exclusively for us to any size and any configuration.
With our easy to use online 'Sliding Door Designer' you can create and order your own bespoke sliding wardrobe doors online in minutes. Our extensive range of options mean our customers really are spoilt for choice when it comes to designing their own bespoke sliding wardrobe doors system.
To kick things off there are 5 frame styles available in 5 different finishes/colours including 3 woodgrains. We have selected the top 40 board colours and finishes for our on-line offering to match our already impressive bedroom furniture options however we can supply well over 100 colours and finishes as are available from Egger and Kronospan for your doors!
It doesn't stop there, we offer glass panels in over 40 plain colours with 8 metallics and 10 patterned glass designs plus bronze, silver and smoked, flat or bevelled mirrors. Believe it or not, available off-line we even have a complete range of Glitters, 3D Foils and leathers.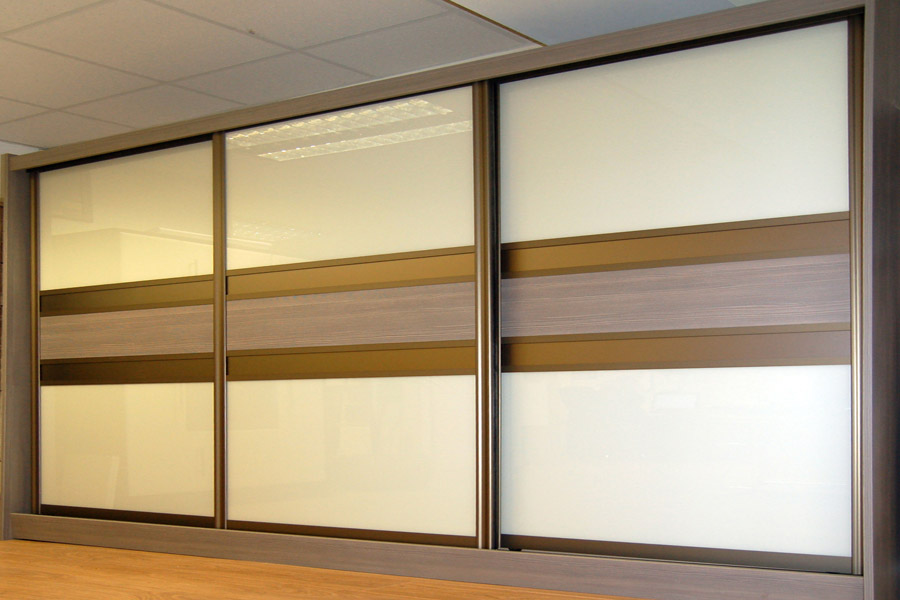 We offer total flexibility with size, style, panel configurations and materials, helping you create the perfect design for your wardrobe. Designed, on-line by you and made by us! What could be simpler?
If you would like to know more about our new sliding wardrobe doors range head over to the dedicated section on our website or alternatively get in touch directly; we'd be happy to help.