Summer Party Panic?! | Kitchen cupboard replacement saves the day!
How things change!   Those of us old enough to remember the 1980 Jona Lewis song You"ll Always Find Me in the Kitchen at Parties will recall that in those days being in the kitchen at parties was perceived as a boring and antisocial thing to do.  But now kitchens are often the focus of parties!   Granted, they may be bigger and more open plan than before, but kitchens are more often than not the place to be.
So if you are having a party this summer you may now be looking at your kitchen and panicking!   Is it in a fit state to host your party guests?   If not, you probably think there's nothing much you can do about it now anyway …. apart perhaps from cancelling the party! But fear not: help is at hand from DIY Homefit!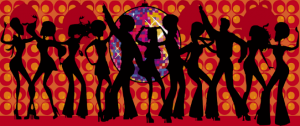 You still have time to organise a kitchen cupboard replacement which can totally transform the look of your kitchen.
DIY Homefit has a wide range of kitchen cupboard replacement doors in a choice of acrylic ultragloss or vinyl wrap finishes.    If you are in a hurry then you'll be pleased to hear that DIY Homefit Express kitchen cupboard replacement  doors are fast-tracked through the factory in 3 to 6 days.    There is a choice of handleless kitchen doors in 7 finishes or panelled doors in 6 finishes.   You can see the full range here.
Kitchen cupboard replacement can make a dramatic difference to your kitchen – as shown in the images below.   These were sent to us by one of our many happy customers who replaced their old kitchen with a DIY Homefit Shaker style kitchen.  Whilst this was a complete refit, including new appliances, you can still achieve a tremendous improvement very quickly by just a kitchen cupboard replacement on its own.

Why not browse through our extensive ranges now and get the ball rolling on a kitchen cupboard replacement?  When it's party time – and your kitchen is brimming with guests to impress –  you'll be glad you did!
IMAGE SOURCE https://pixabay.com/en/photos/60s/