Not Just Wardrobes || Modern bedroom furniture
On trend matching modern bedroom furniture from DIY Homefit
As spring is approaching many of us feel the need to improve our homes.  It may be the ingrained tradition of spring cleaning or perhaps a renewed sense of energy as the days get lighter and longer.   Whatever the reason it does seem that we get the urge to "do something" to feather our nests!
So how about considering a bedroom refurbishment this spring?   The good news is that you don't have to spend a small fortune to make your bedroom look stunning.   DIY Homefit is well known for high quality wardrobes and replacement wardrobe doors, but what you may not have realised is that we do not supply just wardrobes but also a wide variety of modern bedroom furniture!
We have a stylish range of modern bedroom furniture to match our Bella range of bedroom door and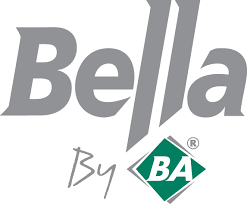 drawer front products.   The range includes beds, headboards, footboards, mirrors and stools in the finish of your choice. Those with an ensuite bathroom may even want to consider a matching toilet seat!
There is not only something very satisfying about a bedroom where everything matches but it is bang on trend!  Last year's KBB – Kitchen, Bedroom and Bathroom show – reported that:
"The bedroom market is coming of age as homeowners seek a designer look, just as they do in the kitchen and the bathroom…..  The range of options available in the fitted bedroom market has expanded offering more choice and extensive range content…..
Recent developments have seen an explosion of not just colours, textures and styles but a totally new approach that coordinates bedside tables, beds and occasional furniture….  More sophisticated hidden storage options and lighting allows consumers to personalise their bedroom design like never before."
DIY Homefit are experts in the sophisticated hidden storage options referred to here!  Why not have a browse through the range of storage and door styles available just to see the number of options you have to choose from!   Then move onto the range of finishes and colours that you can choose from.   
Most of these finishes have matching colours on the back, and all doors and many of the accessories are also available in a Paintable Vinyl if you would like to create your own painted finish.
So this spring now that you know that DIY Homefit is for modern bedroom furniture not just wardrobes, why not let us help you to create your dream bedroom with the personalised and co-ordinated touch that you've always wanted?