Is it time for a duvet day?
Your best bedroom ever
Perfect for those lazy Sundays or enviable 'duvet days' – finished off with custom fitted wardrobes from DIY Homefit. But what is a 'duvet day' anyway?
What is a duvet day?
"Duvet days" are increasingly common in the USA and are gradually becoming more widespread in the UK. Interestingly, they originated in the UK in 1997, when a company called August One Communications introduced the concept.
So what is a duvet day? It is a formal agreement to allow employees spontaneous time off ie time off that is neither pre-booked or due to sickness. Building duvet days into employee benefits packages can help people to feel more valued and cared for by the company, and as a result become more positive and productive in the workplace. 
Duvet days also provide the opportunity for people to take a break during hectic or difficult times. Recent research indicates that most duvet days are taken for tiredness, anxiety and stress: for those days when you just really can't face getting out of bed.
But to reap the full benefit of a duvet day, you need to make sure that your duvet is in a good place! Imagine taking a spontaneous day off work to catch up with some much-needed rest and relaxation – only to end up feeling even more desperate because your bedroom is in such a state that you just don't want to be in it.
Is your bedroom fit for a duvet day?
So as autumn approaches, why not put in some effort to get your bedroom looking good? Get it sorted now so that if you need a duvet day during the dark damp winter you have somewhere lovely and cosy to rest.
One of the main problems people face in their bedrooms is clutter. No matter how stylish your decor and lovely your bedding is – if everything is covered in clutter then it will all still look a mess. So the first thing to do is have a massive declutter and get rid of anything and everything you don't want or need. Take a look at our article Declutter your home this spring for some practical ideas.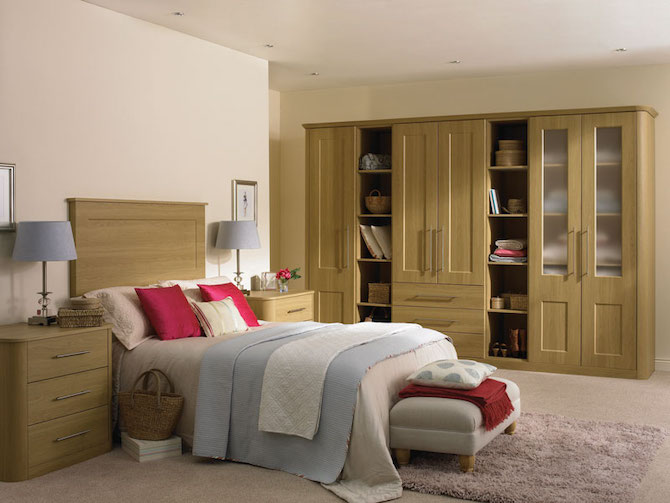 Once you have decluttered you then need to make the most of every inch of storage space to ensure that the things you do want are stored away carefully and neatly, leaving the rest of the room space available for you to enjoy and relax in.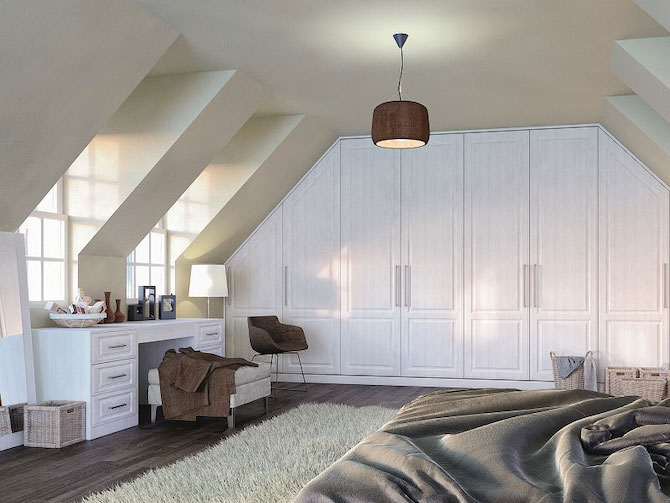 This is where DIY Homefit can help! We have several ranges of hinged wardrobe doors and sliding wardrobe doors that can be attached to your existing bedroom furniture for a fresh, updated look. We also supply a comprehensive range of custom fitted wardrobes and  matching bedroom furniture if you want to go for a complete bedroom refurbishment.
So get your bedroom ready for a duvet day this autumn! Even if your company does not yet offer them as a benefit then treat yourself to a duvet day one weekend. Clear the calendar, stock up on tasty snacks and treats, and stay under that duvet all day! And make sure that your bedroom is duvet-day-ready with a bit of help from DIY Homefit!